Step1: Install the clamps on the tower referring to the positions as shown in below picture. The positions of clamps are very important to make sure you get the best shape of the bimini.
Step2: Measure the distance between the left and right clamp, then assemble the stainless frame as shown in the picture, use the pins to adjust the width of the bimini feet as close as the tower clamps you just measured.
Make sure the longer bimini leg face towards to rear, and the short legs face to front.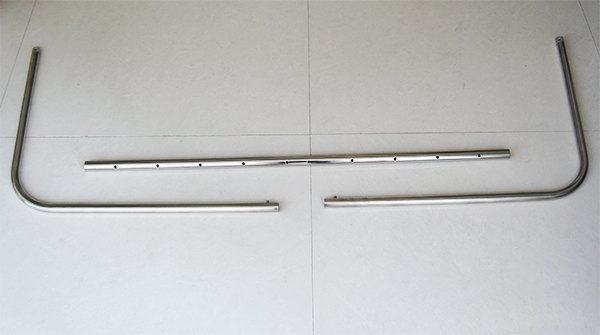 Step3: Install the stainless frames on the tower.
Step4: Put the canopy onto the stainless frame, the zipper design makes this step very easy.
Step5: Adjust the canopy fit the frame evenly, tighten the canopy with straps.
When you don't use the bimini top, you can fold it and wear the boot as show in below picture.